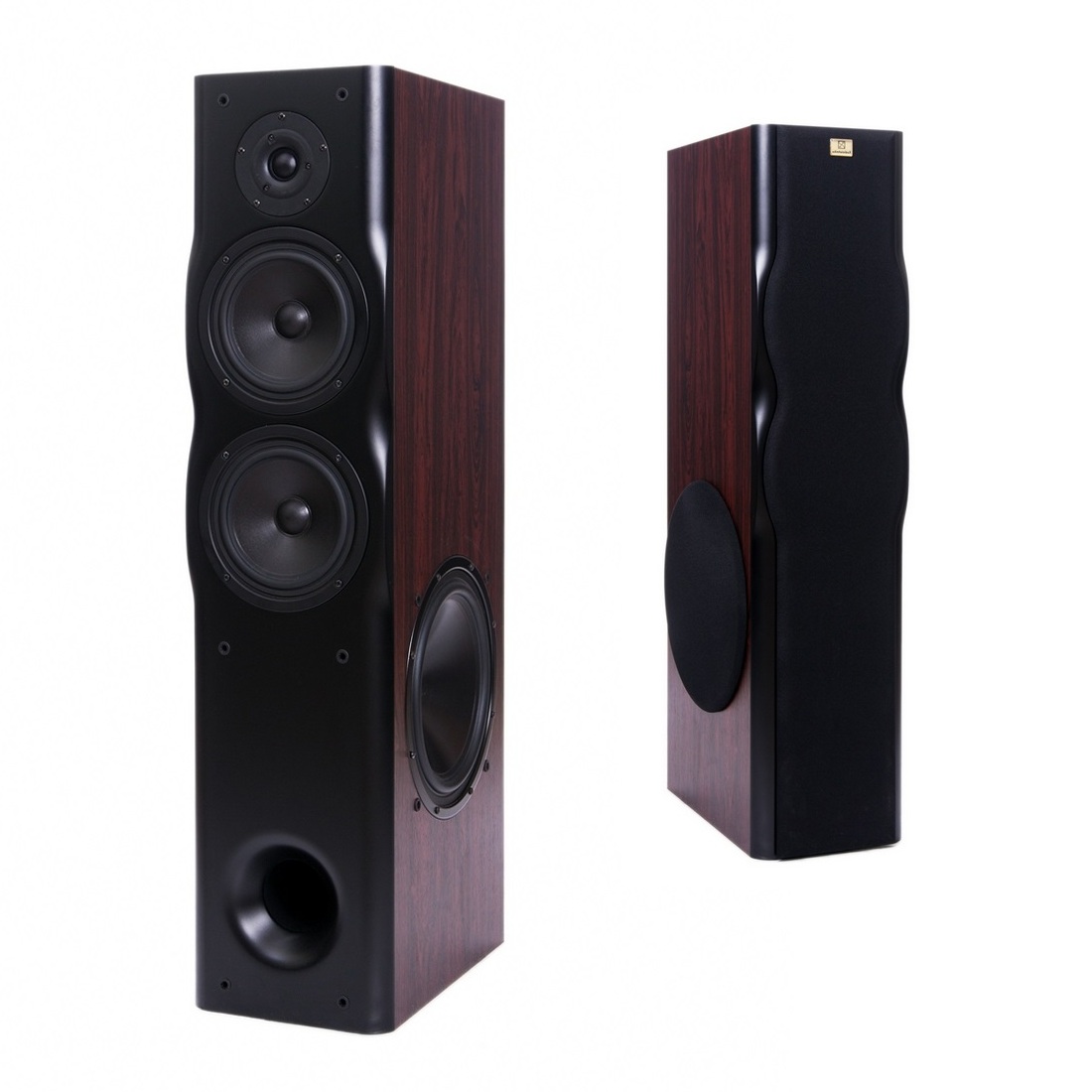 X-Line FS-10.1
VEF Radiotehnika RRR provides complete high-class acoustic system line for a home theatre – X-Line. The line consists of five passive acoustic systems, nice-looking by their dimensions and features, and active subwoofer, challenging at least to the same extent, provided for arrangement of different versions both of stereo and multi-channel systems in modern interiors. A set may perform quite a wide range of musical, theatrical tasks and reproduce "live" sound images.
High quality speakers, manufactured by the Radiotehnika and Scan-Speak companies, up-to-date design execution, a sound being transparent in higher frequencies and clear in medium frequencies, profound basses and superb price to quality ratio – this is a feature characteristic for the set.
"X-Line" series home theatre set complies with all the requirements, which are set by serious customers for such products.
Available finishes: black, red.
Type: 3 way 4 driver bass reflex
25 mm tweeter
2×180 mm mid-range
250 mm woofer
Technical specifications
Frequency response: 30-25000 Hz
Sensitivity: 90 dB
Music power: 300 W
Impedance: 4 Ohm
Dimensions: 950 x 230 x 370 mm
Weight: 26.1 kg